A Tech can see and copy over information from the previous inspection. This will show up if the car has previously had the same template used. We've made it very simple to use and hopefully this will put an end to having to get out of the inspection to see the previous recommendations.
When the Tech is inspecting a car that has history, there is a new column that shows up to the left of the task description and it is slightly grayed out: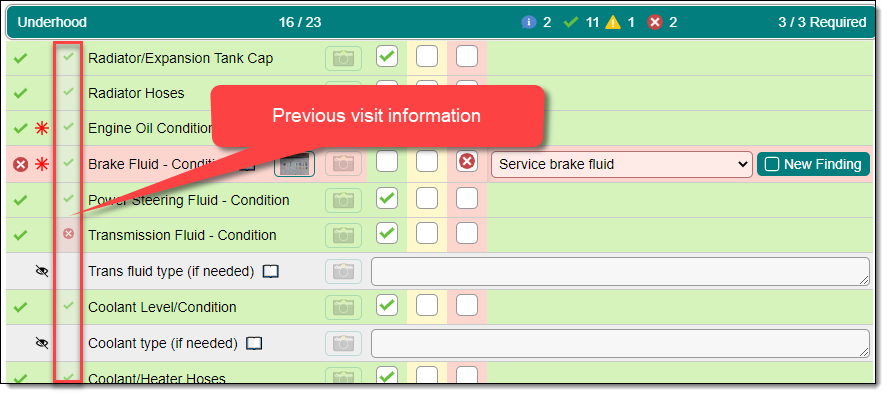 If you hold your mouse over the icon, you will see the previous recommendation which tells you what the last inspection had as a result. It looks like this:

If you chooses to copy the info from the last inspection, simply click the icon and you'll have an option to copy the finding and the recommendation from the previous inspection over.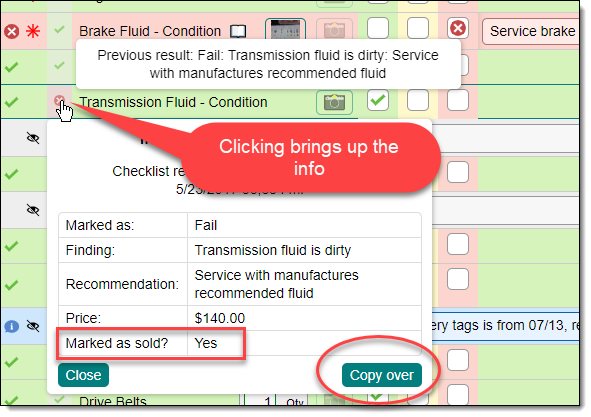 In this sample, you can see that the transmission service was previously marked as sold. This will show up if you are marking items as sold when you audit your inspections. - Very helpful!