We have the ability to let the Technician check off or comment on items that the customer doesn't need to see. For example, when a Tech tells you that the transmission needs to be serviced, we can add a task that they use to let you know what type of fluid to use. This can also come in handy when a battery is needed, tires, etc. It allows the Tech to add some notes that the customer does not need to see, but will aid the Advisor when it comes time to gather parts. On the checklist, it will look like this: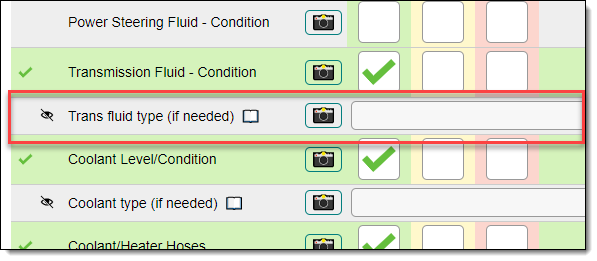 The icon to the left (eye) indicates to the Tech that this is an "Internal Task". The icon to the right (book) indicates that there are notes or instructions for the Tech.
The notes/instructions are customizable as well. This is what the instructions look like to the Tech if they click the book icon: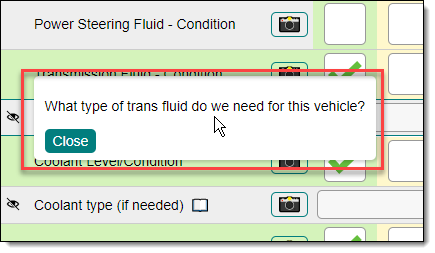 When the Advisor looks at it on the auditing screen, they will see something like this:

You'll notice the "Eye" icon again, showing the Advisor that this is internal and will not be on the texted or printed copy.
To set this up, on the editing page for the task, you'll see the options to make this an internal task and the option to include instructions if you'd like.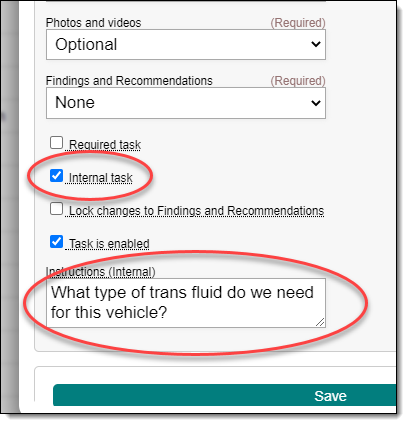 As always, give us a call if you have questions or need help getting this setup.