I HIGHLY RECOMMEND THAT BEFORE YOU START MAKING CHANGES TO THE INSPECTION TEMPLATES, THAT YOU TRY OUT THE "MULTI POINT" THAT IS INCLUDED WITH THE SYSTEM.  WITH INPUT FROM THOUSANDS OF TECHNICIANS AND MANAGERS, IT HAS PROVEN TO BE ONE OF THE FASTEST AND MOST COMPLETE INSPECTION TEMPLATES WE'VE SEEN.
I KNOW IT'S TEMPTING TO START ADDING ALL SORTS OF ITEMS TO YOUR INSPECTION TEMPLATES, BUT REMEMBER, THE SIMPLER IT IS, THE FASTER YOUR TECHS WILL GET USED TO IT AND EMBRACE THE SYSTEM!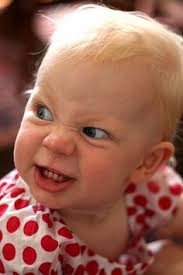 It's no wonder that techs get really upset when they're used to a 35-45 point inspection and then you hand them a 200 point inspection on a new system.
Please, try it out before you start adding items to the checklist.  The multi point is designed to save time by allowing users to answer simple questions like:
"All Lights Working?" rather than having to click a button for each individual bulb.

"Dash indicator lamps OK?" rather than a whole list of possibilities
We also save time by having the user give more info to the service writer, such as:
Are belts serpentine or V-belts
How many belts are there
What size/manufacture tires does it need (if it needs tires)
Having both rear drum and disc brakes, the user selects only the ones that are on the vehicle, helps the advisor know what type of rear brakes are on the car when ordering front pads.
No need to mark things as "N/A" or "Did not check".  Easier for the advisor to get through the info
We have shortcuts for the techs too.  The "+" symbol is used to identify "Optional" information as needed.  For example, the tire size is only needed if they recommend tires.  If they check off that the steering is Ok in the undercar section, they can skip the whole steering section.