Working with Scheduled Text Messages:
In the upper right corner of your home screen, you may see a red number hovering over the schedule icon. That is an indicator of how many messages you have scheduled to be delivered in the future.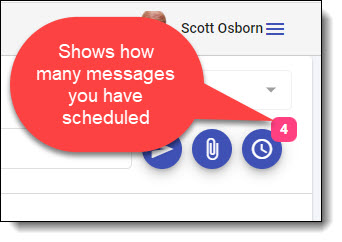 Clicking that red number will bring up the Scheduled Message list. Same screen as selecting the Scheduled Messages option from the main menu. It will show you a list of all messages ready to be sent, with the next message on the top of the list. You can sort by any of the columns.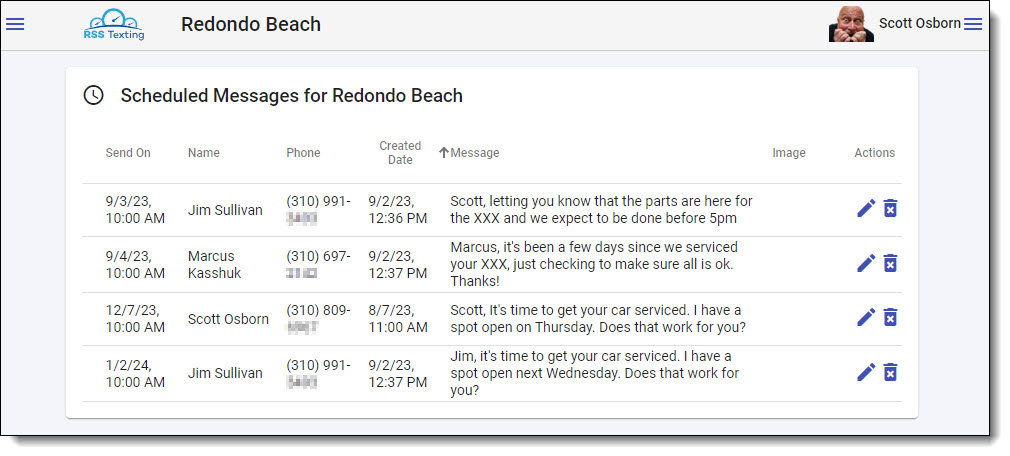 You have the ability to edit or cancel any of these messages. They are all scheduled to go out at your shops default time (from the settings menu). I was in the habit of checking this at the end of every week to make sure I wasn't sending out reminders to someone that was just in during the past few weeks. You can either edit the message, time, date, or delete it all together.
---
If you see numbers attached to a customers initials in the Conversation section, that indicates that there are that many messages scheduled for that one person. Again, clicking the number will bring up the scheduled message list, but will only show messages being sent to that customer.