Now that you've had a look around the texting application, let's take a look at some of the other functions. In this article, we'll show you how to easily edit contacts as needed.
You may occasionally get a message from a number that's not in your contact list. If so, it will show the customers name as "Unknown Number". If that should happen, or you just want to quickly fix a name or add a vehicle, just roll your mouse over the contact name and click on the pencil (edit) icon to open the edit window.
From there, you can correct spelling, fix phone numbers, remove them, or add/edit the vehicles that may belong to that customer.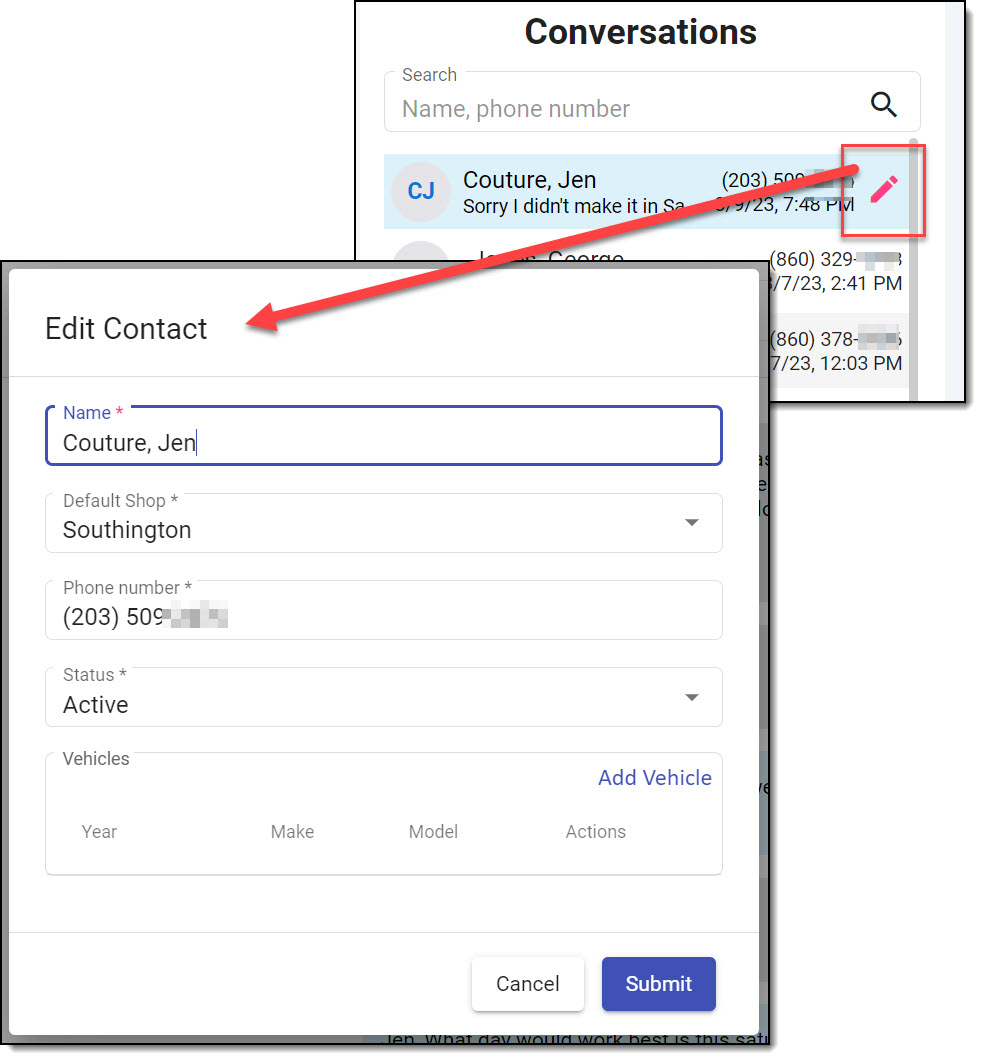 If you find you have duplicate contacts or need to edit a few, that can all be done from the "Contacts" screen available on the left side menu. There's more info on that here.